Songwriter Workshop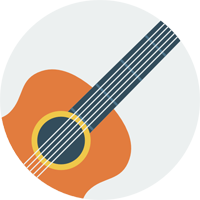 The NFFN has a Songwriter Workshop coming up on March 28, 2020.
> Learn More & Register
2nd Sundays at Stetson's with George Mann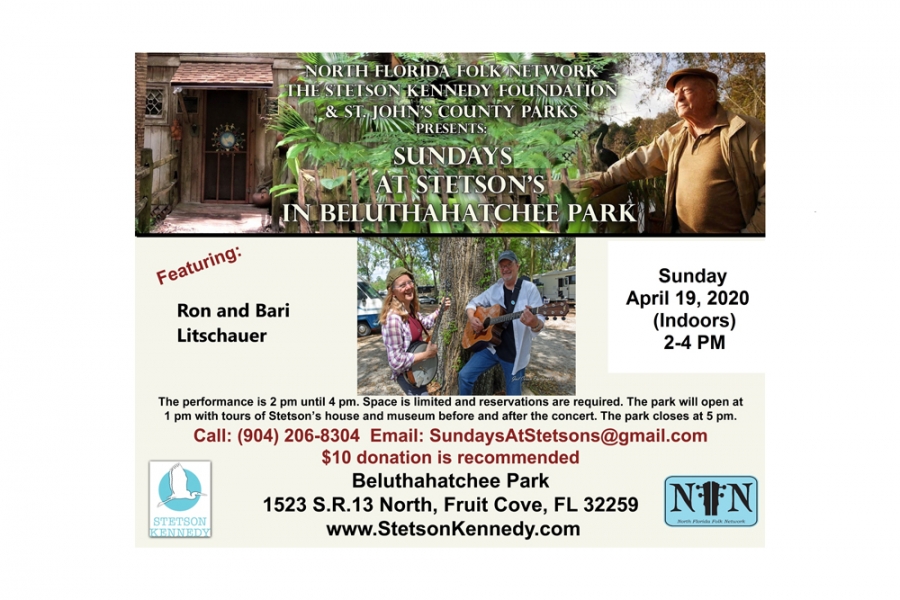 Sunday February 9th, 2020

George Mann-
Sundays at Stetson's
A monthly concert program at Beluthahatchee
Please call (904)206-8304 for reservations.
St John's County, Fl. –
Former union organizer and activist and stellar singer-songwriter George Mann from Ithaca, New York will be our featured performer at the next concert in the "Second Sundays at Stetson's" series at Beluthahatchee Park. Hold on to your seats as George sings songs from the last century of the labor and social justice movements, and his own powerful and funny songs on the state of the nation!
The concert will be from 2-4 pm on Sunday, February 9, 2020. Please call (904) 206-8304 to make reservations, as space is limited. A $10 donation is recommended. The park will open at 1 pm with tours of Stetson Kennedy's house and museum before and after the concert. Park closes at 5 pm.
George Mann's concerts are part sing-along, part history lesson, and he can make you shout for joy, send chills down your spine, or bring tears to your eyes in the same set. He has a keen interest in labor and social history, and in 2013, George produced "The Almanac Trail," a CD that celebrates the music of The Almanac Singers and featured Pete Seeger narrating. He toured Australia, California and the Northwest twice in 2015, produced 31 concerts on the Joe Hill 100 Roadshow tours, and released "For the Road and The Sky" in October 2016. http://georgemann.org/
Beluthahatchee (Stetson Kennedy's home) was dedicated as the only National Literary Landmark honoring two writers. Stetson Kennedy's friend and folksinger Woody Guthrie wrote his autobiography Seeds of Man there. Stetson Kennedy is the author of Palmetto Country, The Florida Slave, Southern Exposure, Jim Crow Guide to the USA, and many other books.

Music and performers for the monthly series "Second Sunday's at Stetson's" will be representative of the values of the Stetson Kennedy Foundation: human rights, social justice, environmental stewardship, and the preservation and growth of folk culture.
The concert series is sponsored by the North Florida Folk Network, the Stetson Kennedy Foundation, and St. John's County Parks.
For more information contact Al Poindexter, 904 610 4507 or This email address is being protected from spambots. You need JavaScript enabled to view it.;