NFFN Outdoors Acoustic Jam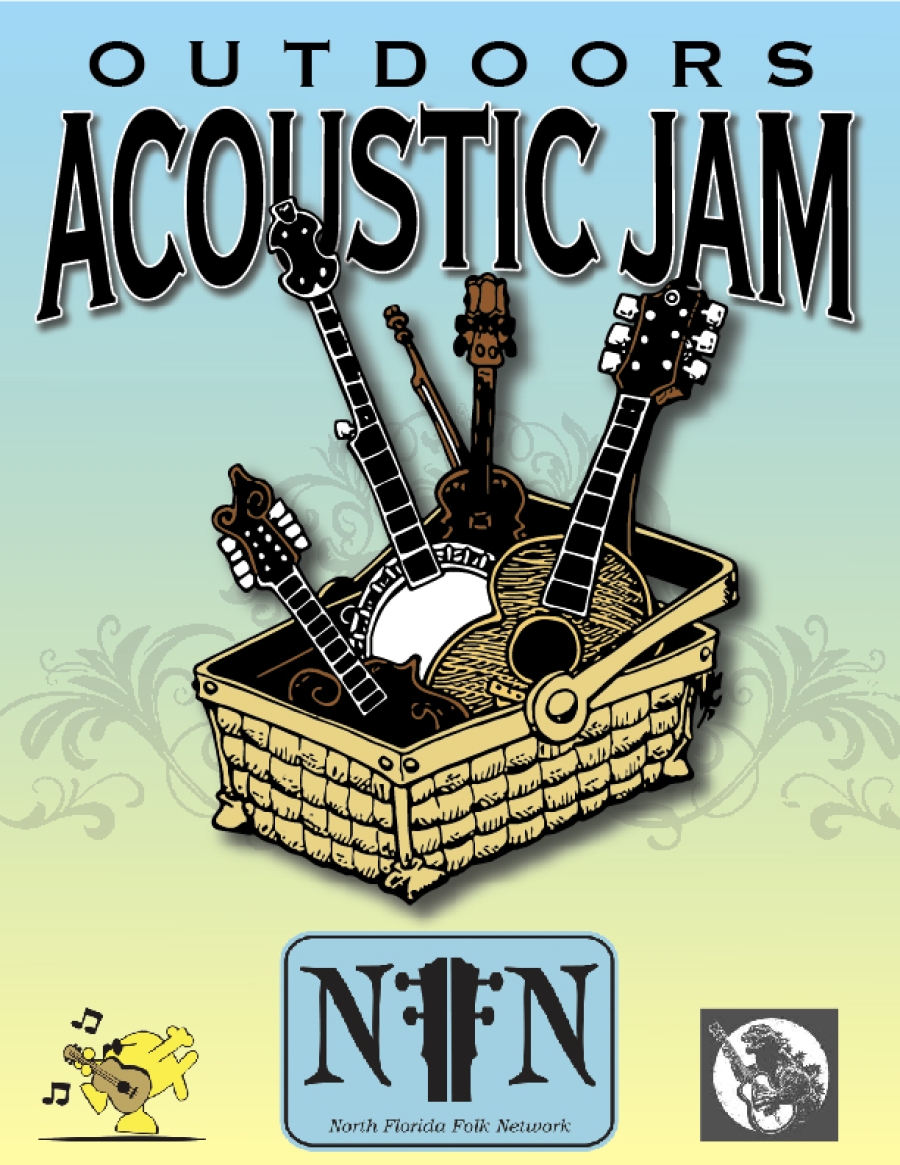 Sunday, September 19th from 4-6 pm
Our first outdoors in-person Anything Goes acoustic jam will be at Bull Park in Atlantic Beach, from 4-6 pm on Sunday, September 19, 2021!
Please bring your instrument(s) and a chair, and a song or two to share - listeners are welcome too!
We are social distancing at this jam, and please wear a mask when not singing.
Bull Park is located at:
716 Ocean Blvd
Atlantic Beach, FL 32233
This is a weather dependent event, so if it is raining, we will reschedule it soon. No rain - no rain!
It will be great to finally get together again for over a year and a half, so let's try to keep everyone safe and keep it going!
Hope to see you there!