Virtual Wednesdays Jam with Ken & Cee Cee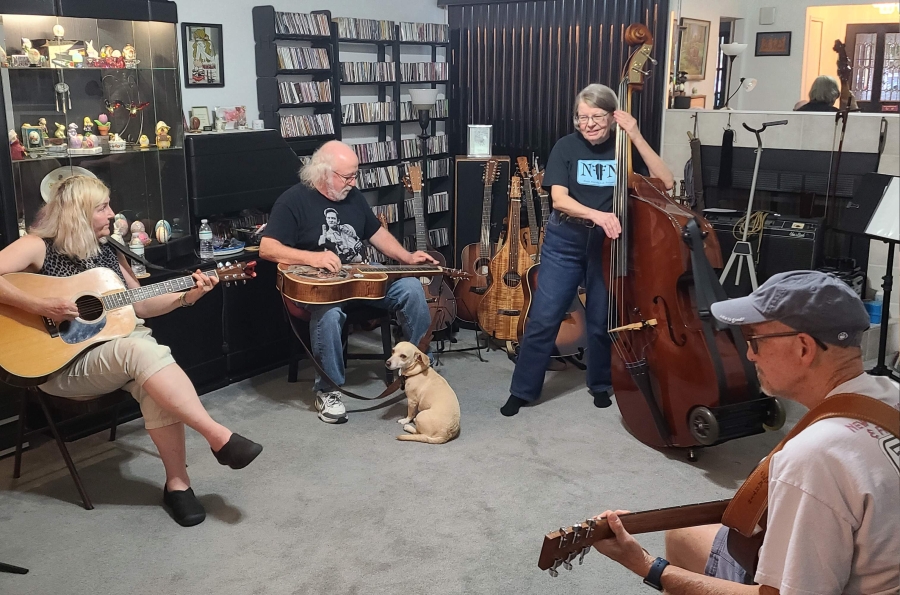 There will be a virtual NFFN Zoom Jam from 7 - 9 pm this Wednesday, July 29th.


Check out the details below.
Dear Valued Artists, Supporters, and Fans,

It's time for another Zoom Jam, hosted by Ken and Cee Cee!

We will post the link to the jam in a few days, so please watch our facebook page and website at www.nffolk.com for further details.

Grab your instrument of choice and your singing voice, and join us for a virtual jam on Zoom on Wednesday, July 29th, from 7 to 9 pm.

You can participate via a virtual application called "Zoom." If you do not have the Zoom App on your phone, computer or tablet, you can sign up ahead of time for free at https://zoom.us/

During our jam, we will all be able to interact between songs. When someone is leading a song, everyone else will be muted to avoid feedback, delays and other problems. You can listen and enjoy, or play along and sing to your hearts delight, without worrying about how it sounds to others.

Anyone who wants to lead a song can do so, however please limit your songs to easy jam songs, or songs that you have emailed to Cee Cee at This email address is being protected from spambots. You need JavaScript enabled to view it. before Tuesday, July 28th, so she can add them to the Dropbox. If you have any problems or questions, call Cee Cee or Ken at (904) 534-8208, or message Ken Connors (musician) through his facebook page here https://www.facebook.com/ken.connors.75
Here are the links to the DropBox and Zoom Jam-

https://www.dropbox.com/sh/5hwy56d879sviox/AADM19l9qz1_o1L8KydiR_1_a?dl=0

https://us02web.zoom.us/j/83381568489


In order for you to be seen and heard during the jam, you need to have a camera and a microphone inside, or attached to, your device. Make sure they are turned on through Zoom when you log in. Cell phones and tablets have these, but desktop computers may not. You always have the option of muting your microphone or not activating your camera if you want.

Thank you to Ken and Cee Cee for hosting, and for your support of the North Florida Folk Network!